We love working with children and aim to help our little patients develop good dental habits from as early as possible. Our Mona Vale dental practice welcomes children of all ages! From toddlers to preschoolers to preteens and teenagers. That's a whole lot of dental milestones – and we have you covered!
Our team of gentle dentists have been treating children in the Northern Beaches for many years. We do all we can to ensure that visits to the dentist are a relaxed and positive experience for the whole family.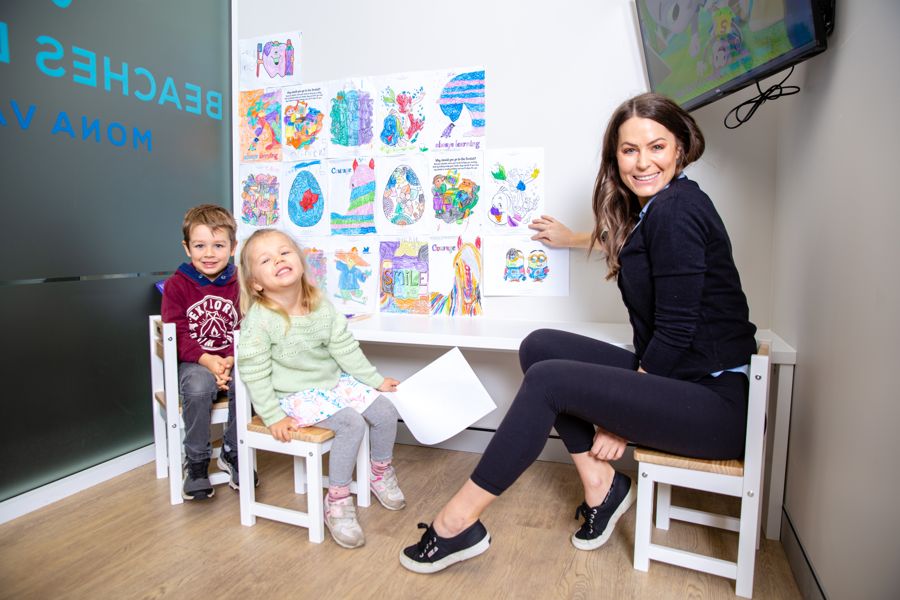 Regular dental visits are important for children. They allow us to monitor their oral health and reinforce the importance of maintaining great oral hygiene. Having your child visit us on an ongoing basis means we can also keep an eye out for how their adult teeth are coming through. This means we can act straight away if protective groove fillers are needed to decrease decay risk or a referral to an orthodontist is needed for potential overcrowding issues.
Tooth Brushing
Starting good oral hygiene habits can begin even before the first baby tooth comes through. Start by wiping their gums with a damp cloth at bath time. Tooth brushing for children then starts as soon as their first tooth appears. You can do this with a soft, small baby toothbrush which you can use to gently brush their teeth. From 18 months onwards, children can begin using a small amount of toothpaste. 
Tooth brushing for children should be supervised and assisted until they can do an effective job themselves, about the age of 8 years old. At this point, they will still need reminding to brush morning and night for 2 minutes. Activities and rewards can be put in place to make this a more enjoyable routine.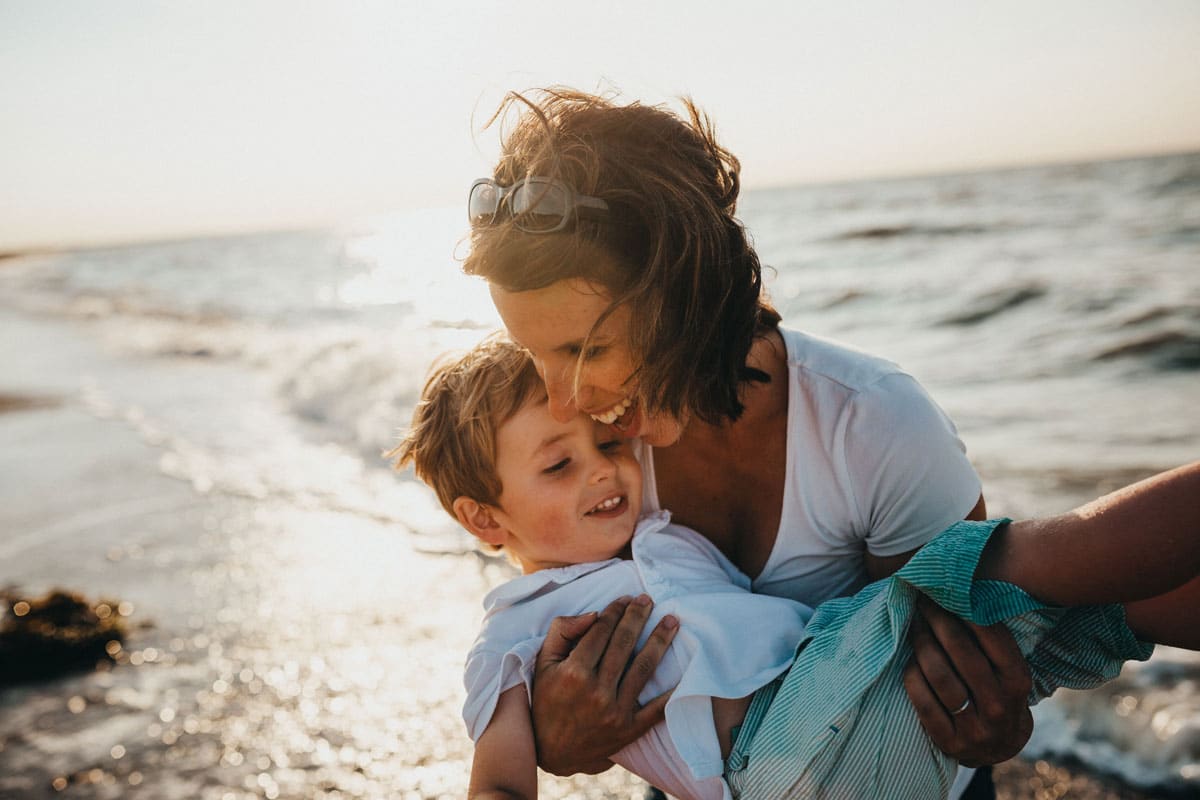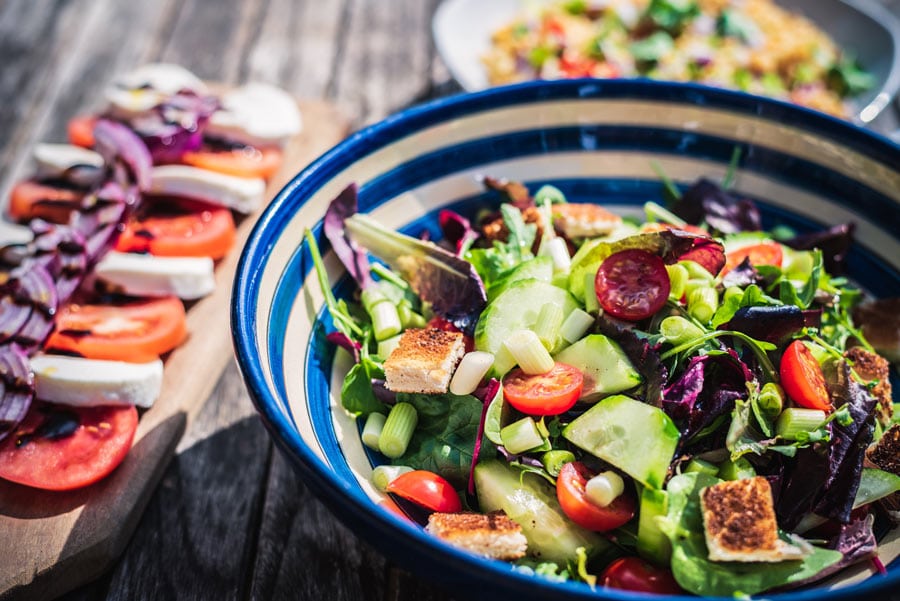 Importance of diet
The best diet for children is a well-balanced one, consisting of fresh and healthy foods from all the food groups. Refined sugary foods should be 'treats' and consumed with moderation. A child with a diet that is high in sugar is at a higher risk of tooth decay. 
A diet rich in proteins, fruits and vegetables with plenty of water is vital for healthy oral development in kids. It also helps keep their mouth clean and prevent decay.
Fissure Seals
At Beaches Dental Mona Vale, we use fissure seals to fill the deep groove in children's teeth. This is a non-invasive treatment with no drilling needed and is usually done to their back molars. 
The base of teeth grooves can be deep and difficult for toothbrushes to reach. So, these fissure seals aim to prevent holes from forming by providing a smoother brushing surface.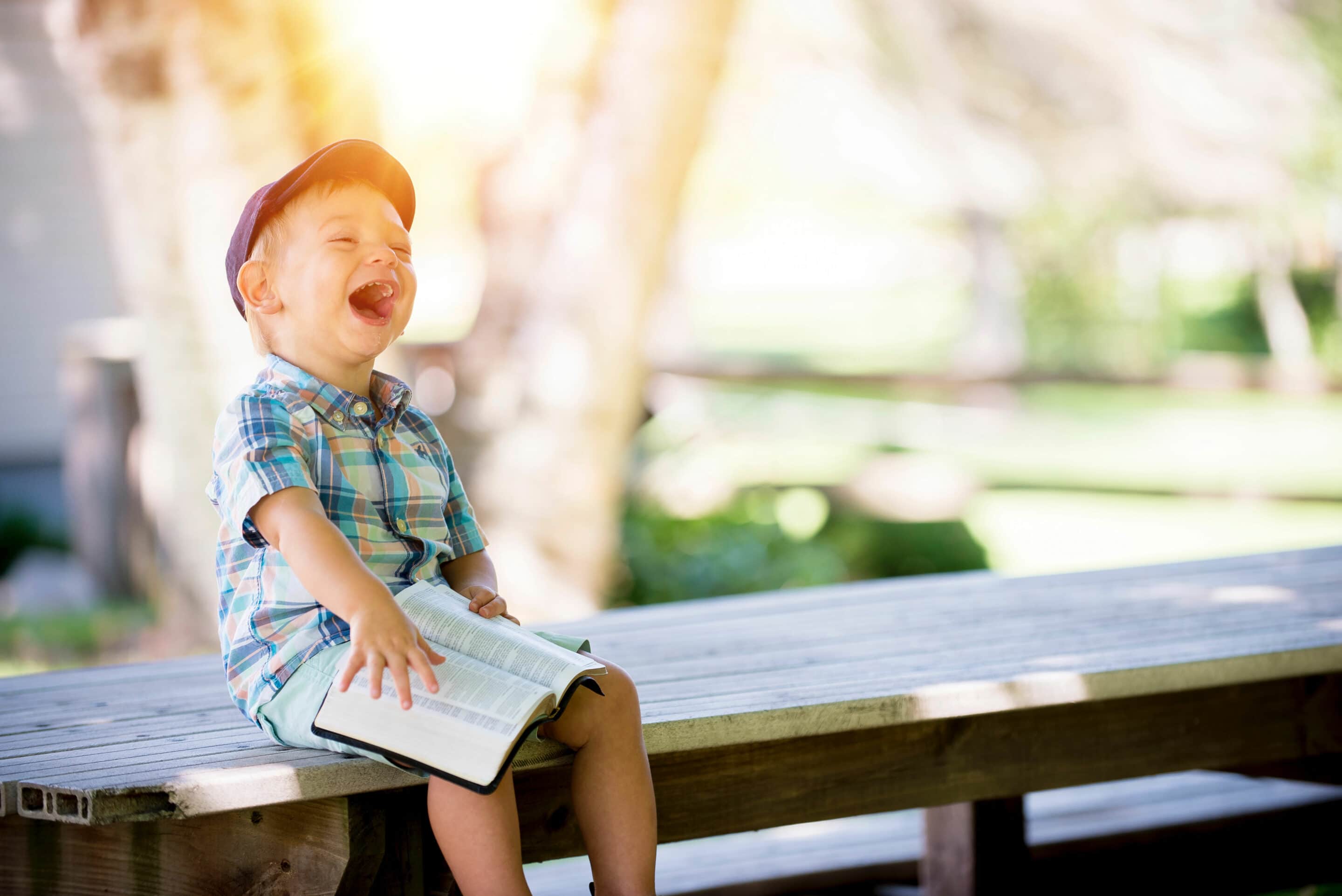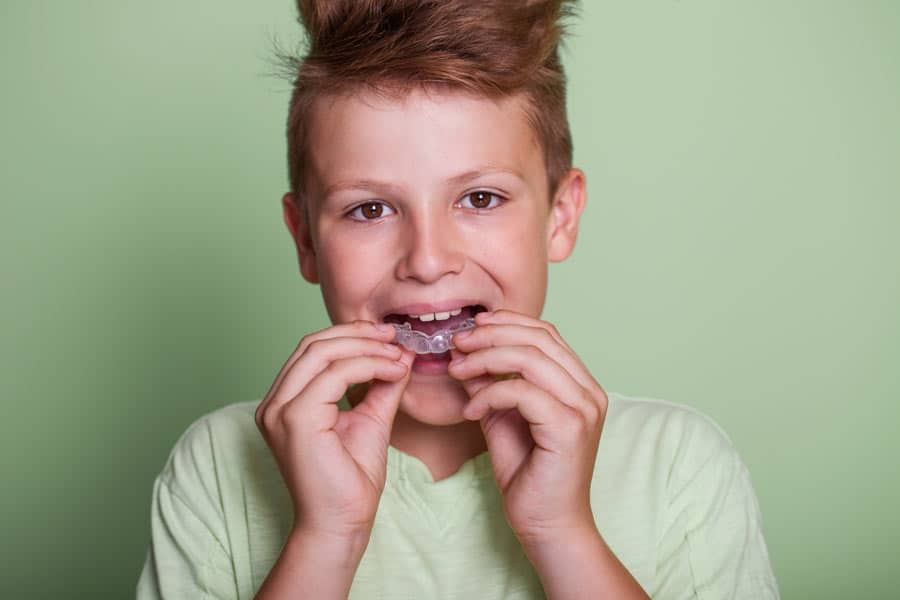 Custom fitted mouthguards
There are many different types of mouthguards on the market. These include stock off the shelf mouthguards and boil-and-bite mouthguards, for example. However, the quality and level of protection provided by a custom made mouthguard cannot be surpassed.
At our children's dentist in Mona Vale, we offer custom made mouthguards. They can provide your child with personalised protection from trauma as a result of a sporting injury. They are made to fit, offering better injury prevention while also making speaking, breathing and playing easier.
Our custom-fitted mouthguards can be made in a variety of colours and have Mum or Dad's phone number on them too. No more losing mouthguards after a big game!
Baby Teeth
Click here to learn about the life-cycle of baby teeth.
Toothbrushing Table
Click here to download a toothbrushing colouring in table